We feel passionate about nature and always see ourselves as part of it.
That is why we are committed to caring for the environment and the people through a solid sustainability and social responsibility policy, just as we have for more than 128 years.
Caring for the environment is our number one priority. Our actions are focused on protecting our planet.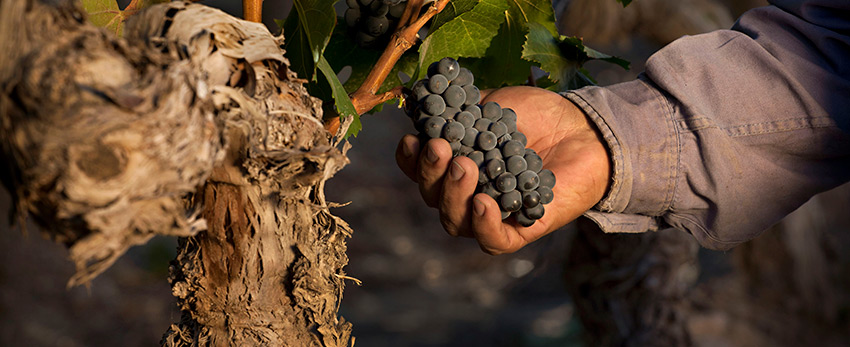 We are pioneers in argentina in the use of ecological bottles to reduce the use of glass and the impact on carbon emissions.

Carbon footprint measurement




use of eco-efficient materials

corporate social responsibility
We implement a CSR policy through which we carry out the following programs and initiatives:
Educational Goal
Norton offers its employees, their family members, and the community the opportunity to finish their primary and secondary education.
Finca La Colonia
"An estate caring for its employees"
This estate is very special to Norton, and its case is unique in the industry. This place is home to 60 families for whom we provide education and health care.

Norton helps the football club Deportivo Furlotti, which operates on the grounds of our estate, with water to irrigate its fields.
VEGETABLE GARDEN program
Our agricultural team has grown sustainable vegetable gardens on the estates so families can take food to their homes daily. These vegetable gardens have an extension of over 2,000 m2 and are furrow-irrigated. The excess water is then pumped to the vineyards through drip irrigation.
In addition to providing families with fresh fruits and vegetables, such as tomatoes, pumpkins, onions, eggplants, watermelons and more, this initiative also allows us to work in harmony with nature and encourage care for the environment. This approach is fundamental in our path to transformation.
Wine In Moderation
Inside our Sustainability Culture program, Norton actively cooperates with Wine in Moderation to raise awareness about responsible drinking to prevent addictions and accidents.
All our programs, vineyards, and processes are certified according to strict international standards to guarantee the highest quality of our wines.