over 128 years of history
Norton owns five vineyards in Luján de Cuyo, spread over the main terroirs of the province of Mendoza at the foothills of the Andes mountains, all within a privileged area known as First Zone for the quality of its grapes. Not only does the geographical location influence the quality of our wines, but also the age of our vines. Their average age is around 30 years, but we also have many hectares planted over 80 years old.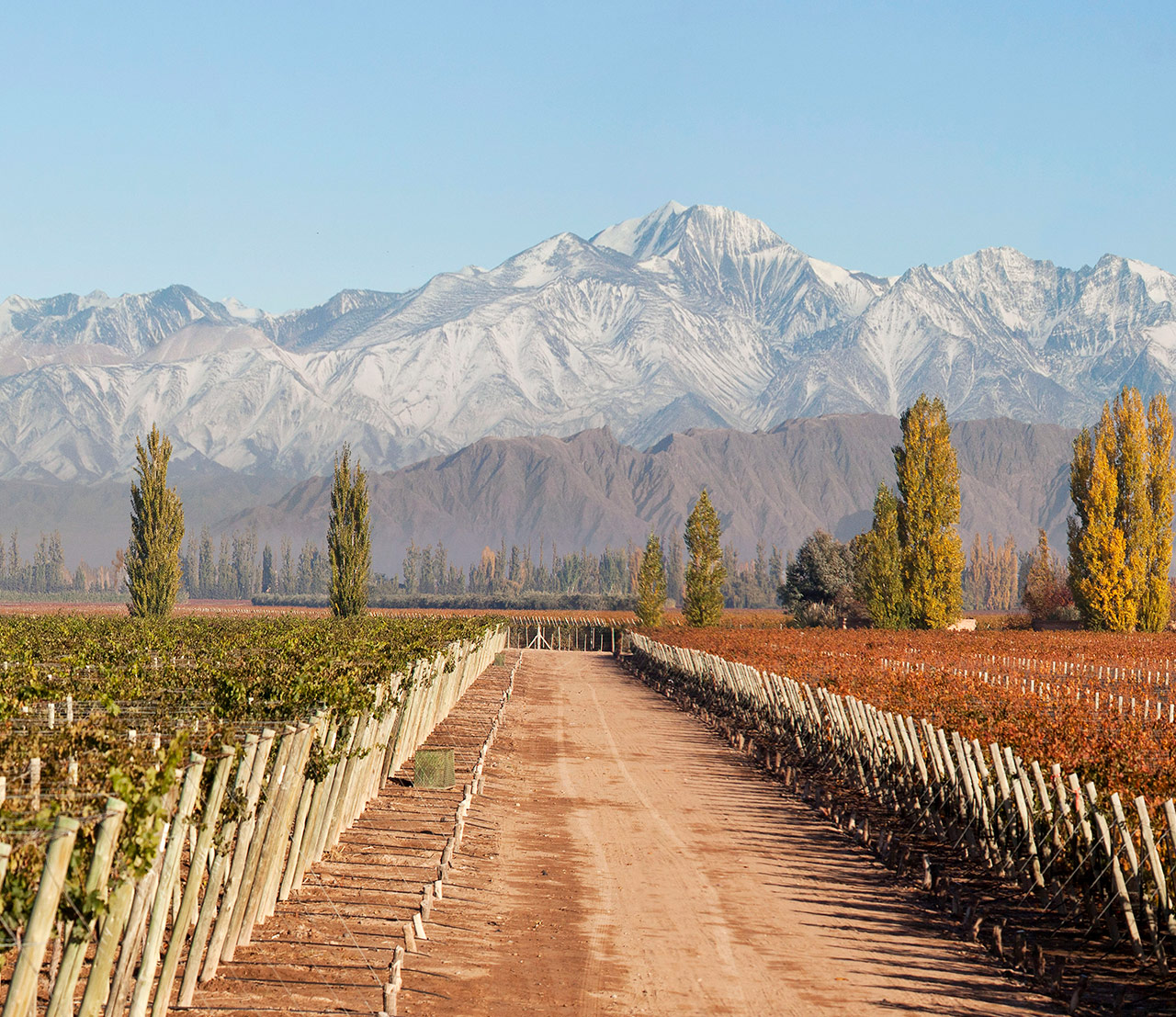 finca perdriel
Norton's original property and home to the winery. With one hundred years of continuous cultivation, it has 100 hectares almost entirely planted with vines between 20 and 50 years, at 950 meters (3,117 ft) above sea level. The terroir combines poor soils and cold air from the mountains delivering aromatic and concentrated white and red grapes, perfect for making powerful and elegant premium wines. This estate stands out for the quality of its Cabernet Sauvignon, Merlot, and Malbec grapes.
finca medrano
Located on the other side of the cuchillas de Lunlunta, in the town of Junín, Finca Medrano is the most distant of all Norton vineyards and with the lowest elevation. It has 72 hectares planted at 700 meters (2,296 ft) above sea level, and the soil is sandy loam with good depth.
finca lunlunta
An old Malbec vineyard that dates back to the 1920s. Of its 20 hectares, 18 are planted 850 meters (2,788 ft) above sea level. Some of Norton's best grapes for our premium wines are sourced from this vineyard. The soil is typical of the area: alluvial of origin with boulders, sand, and lime.
finca agrelo
Located near the winery, our Agrelo estate has 30 hectares at 950 meters (3,117 ft) above sea level. It is planted with some of the region's oldest vineyards, averaging 93 years. These carefully cultivated vines produce highly concentrated grapes to make our premium wines. Red varieties usually stand out from this region, especially Malbec, given the unique characteristics of its soils of alluvial origin with a deep layer of sand and a bed of stones.
finca la colonia
Standing at 1,100 meters (3,608 ft) above sea level, this vineyard in Luján de Cuyo is very unusual given its size: 1,045 cultivable hectares, out of which 450 are planted with all the grape varieties used at the winery. Their average age is around 18 years, and the soil is primarily alluvial with sand and stones.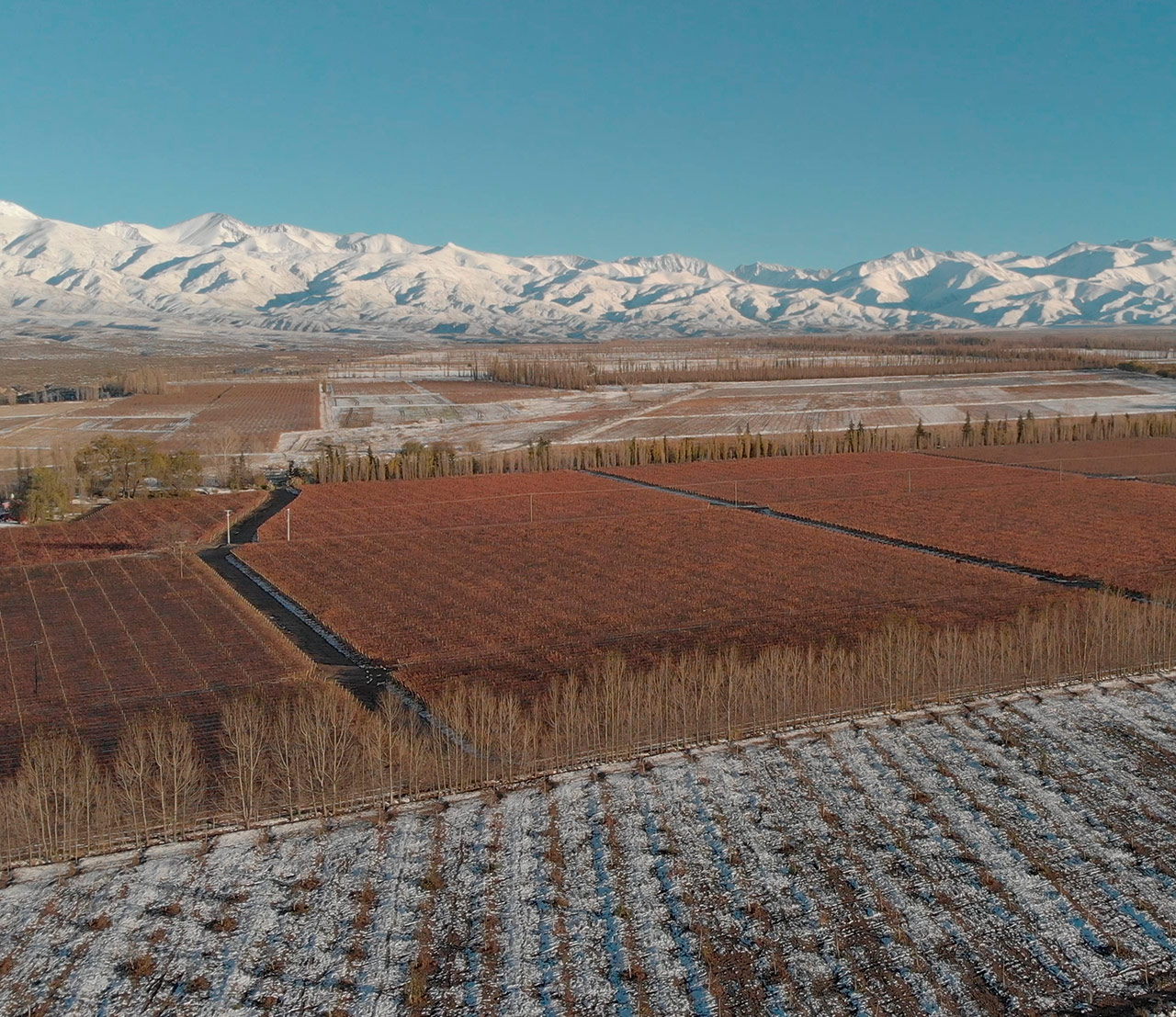 Norton works exclusively with 140 producers from the best regions of the Uco Valley.
The winery plays a vital role as a producer of Argentine wine for the world, constantly searching for new products and broadening its horizons in line with its passionate vision of wine and terroir. That is why, in addition to the 1,265 hectares owned in Luján de Cuyo, Norton works with 140 grape producers from the Uco Valley, adding another 750 hectares to its production. These are vineyards used exclusively to produce our wines, and we work with producers with whom we keep a close relationship to develop vineyards long-term. We choose these vineyards carefully and meticulously to achieve quality and diversity.